Just 18 workouts for you to gain up to 25 yards & feel great doing it!

What is the
Scott Stallings Beginners Program?
A 6 week challenge that follows the model Scott Stallings used to get in the BEST SHAPE OF HIS LIFE!
Our program is based around functional fitness and golf performance. It gives you a clear plan to help you improve your health, your fitness & your golf at the same time.
It will fit into your lifestyle too, with just three 1 hour sessions a week that build in intensity as you make some serious progress. 
What do you need to do?
Commit to the workouts & push yourself just a little further each day. Use the nutritional guidelines to match your food to your work rate and your goals. Then use your newly developed speed and power to make the changes needed for your swing to be more powerful & consistent.
The GOLFWOD team is here to help you match up these factors in a way you never have before

SCOTT STALLINGS 

An inspiration to many, Scott is a 3 time PGA Tour winner and one the best players in the game. Scott is now also the standard bearer for fitness on Tour having gone through an amazing transformation over the last few years.
Suffering from chronic fatigue and general bad health, Scott decided to make a change. More time in the gym, a close eye on nutrition and an overall commitment to be just that little bit better than yesterday has lead to dramatically positive results to know have him in the best shape of his life and enjoying every minute of the challenge. He know wants to help you do the same.
That's where this program comes in, giving you the guidance and support to transform your health and your golf.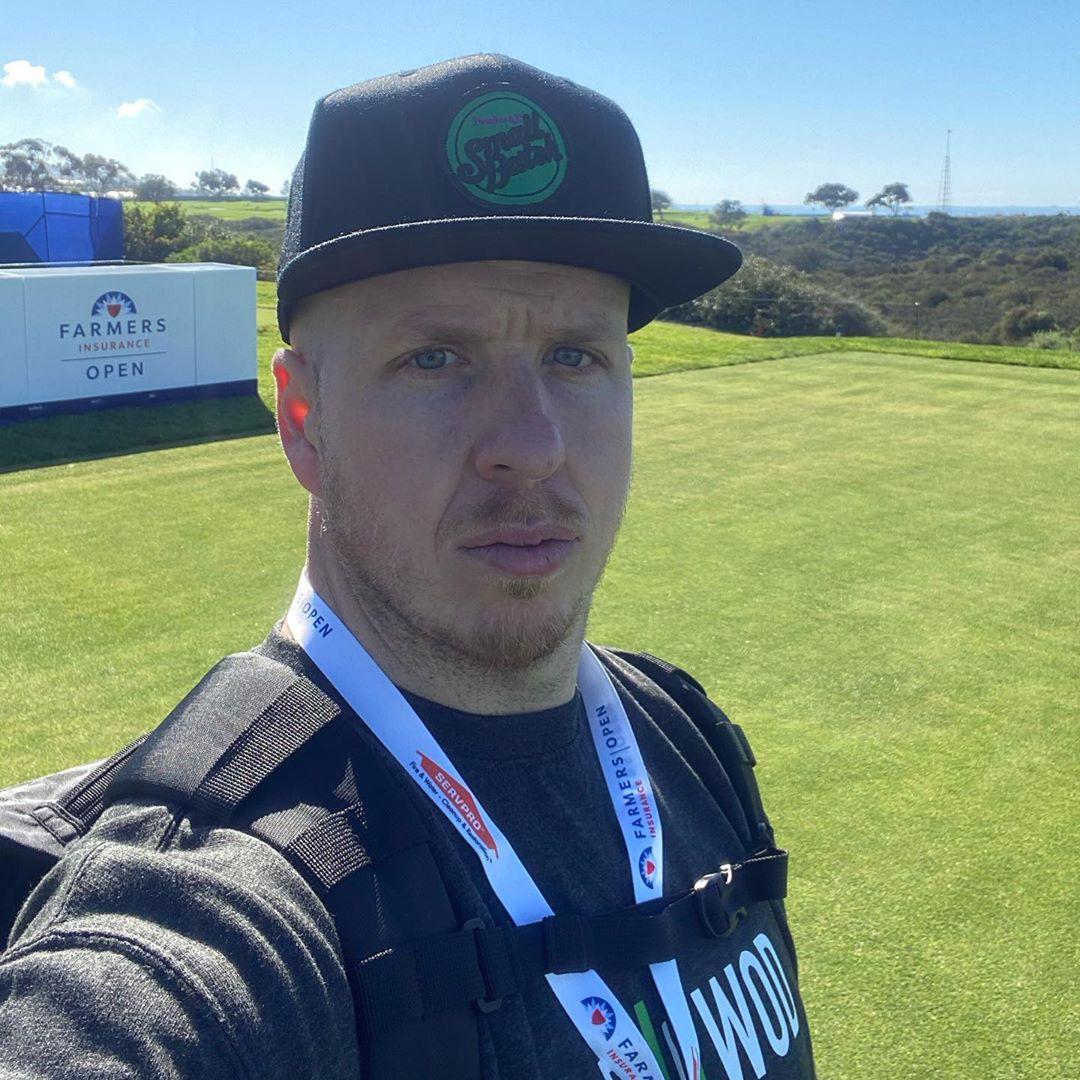 MICHAEL DENNINGTON 

The face of GOLFWOD and creator of the most effective and challenging golf workouts in the game, Michael's story is similarly inspiring. Over 15 years in the game and countless lives changed, Michael has the unique background of being a PGA Professional Golfer & a highly experienced fitness trainer running numerous facilities. 

This combination of knowledge Michael can help you create results you might not even think possible by creating amazing changes to your health and fitness that can then be used to directly help your game in the shape of:
More Speed & Power
Up to 25 Yards Gained in 6 Weeks
Efficient Movement Patterns for Longevity
More Energy for the Full 18 Holes
Greater Levels of Self Confidence
3 Workouts a Week for 6 Weeks - Only 1 Hour Each 
Full Movement Library Available in Our Instagram Highlights & Online Coaching Available with Michael Dennington 
Get Yourself in the Gym & Start Planning What You Eat & When 
Feel The Progress & Commit to Long Term Change 
Use Your New Levels of Strength, Speed & Power to Make the Swing Changes You Need to Hit It Further, Be A More Consistent Ball Striker & Lower Your Scores. 
Share Your Results with Scott & Others through our Online

GOLFWOD

Community 

Know this is just the Beginning. Once you see & feel the changes you will no doubt want to keep improving. This is where the GOLFWOD Platform comes in, giving you plenty of options to keep the ball rolling allowing you to see just how far you can go.
SCOTT STALLINGS:
HOW I STARTED
Over the past 2 years, Scott has worked tirelessly to transform his body and is now one of the standard bearers for fitness at the top level of the game. Here we bring you the opportunity to do the same!
GOLF FITNESS:
THE PERFECT PLACE TO START
Scott & the GOLFWOD team created this program to give you the tools to make some serious progress. Based on the movements & progressions Scott has used to get to where he is today, we know how performance works & we want to prove it to you.
Because we know what's on the other side of commitment & hard work - progress.
Simple workouts to build strength & fitness designed to improve your game.
Jared - USA

"To have a workout program designed with Scott Stallings right there in your pocket is pretty awesome. I've been inspired by Scott for a while seeing and it gave me the extra motivation needed to start making changes. Working with the GOLFWOD team has been great as help is always on hand. Definitely recommend."
Brian - USA
"I've been working with Michael for a while now & i'm extremely happy with the progress we have made. I actually enjoy training again now knowing its having a positive effect on my swing, my game and my health. I have lost over 10lbs and gained 3mph in clubhead speed before the season even starts! Knowing each workout is coming from the top of the game is pretty cool too and i can't wait to see how far we can go."
Chris - UK
"I love to see all of the GOLFWOD content via instagram and to then have everything planned out when i get to the gym is perfect. I've seen huge progress in my game hitting the ball further than ever and I for sure have more energy over the last few holes of rounds now! Pay The Man!"
GUARANTEED INCREASES IN CLUB HEAD SPEED, DISTANCE & ENDURANCE ON THE COURSE
We all want to hit it further & this is your opportunity to do exactly that! What would your game look like if you added 25 yards? Time to Find Out.
All of this straight to your favorite device. Once you purchase the program, you will get an immediate download link for your program. This is yours to keep! Forever!
Not only that, you have unlimited access to our Instagram movements library and our day to day content giving you massive insight into more movements, nutrition and the swing itself.
slctvrnt:--::|~|:shwqty:--:false:|~|:qty:--:1:|~|:prdurl:--:/cart:|~|:prdimgtp:--:variant:|~|:prdimgclass:--:zpa-mobile-align--center zpa-align--center pia-19991159:|~|:prdclass:--:ba-19991159:|~|:prdbtnltp:--:cart:|~|:prdbtnelt:--:_self:|~|:prdbtncpt:--:BUY NOW!:|~|:prdbtnclass:--:zpa-button-size-full-width zpa-button-padding-medium bcss-19991159:|~|:prdbtnalign:--:zpa-button-alignment-left:|~|:prdbdhtml:--:
SCOTT STALLINGS 6 WEEK BEGINNERS CHALLENGE

:|~|:mcontclstclass:--:zpa-container cac-19991155:|~|:mcontclass:--:zpa-plain-product-022-v3 cluster-padding-medium ba-19991155:|~|:imgpos:--:left:|~|:handle:--:scott-stallings-6-week-beginners-challenge:|~|:descclass:--:pda-19991159:|~|:dcrt2class:--:ba-19991156:|~|:dcrt1class:--:ba-19991157:|~|:crtmsgclass:--:pcma-19991159:|~|:clstid:--:4643105:|~|:brdclass:--:ba-19991158:|~|:addcrtmsg:--:Product has been added to cart
What You Need:
Kettlebells, Dumbbells & Medicine Balls
Cardio Equipment - Run, Bike, Row, Ski
A Desire to Change Your Body & Your Golf Game



The program is designed to use minimal equipment and simple movement patterns. The above equipment is ideal, however if you only have some of these you can absolutely make the program work with minimal adjustment.




When purchasing this item you will receive an immediate download link for the program, due to the digital nature this is non-refundable.




Further to this, when purchasing you accept GOLFWOD's terms of use and accept all liability for use of this program. The GOLFWOD team are available for assistance at any time so please contact us with anything you need.

:|zpendofcontent|: